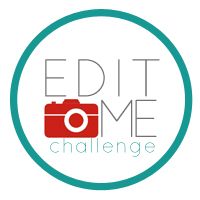 This week's pic is from the co-host of Edit Me Challenge,
Stephanie of Behind The Camera and Dreaming.
original
My edit
What I did:
I went to
Picmonkey
. I first Cropped the image and chose Film Stock and picked Reala. I then added a peachy color tint. I added Frost and a Drop Shadow. Then the Text and Saved. There is not much you can do...He Is Already Stickin' Cute!!
Thanks for looking!