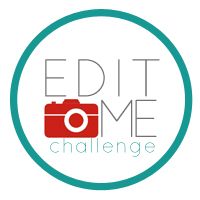 The picture for the current
Edit Me Challenge
was taken by
Jaymi of Live, Love, Travel
. I am having so much fun with this photo editing challenge blog!!
original
My Edit
This edit was all done on
Photobucket
.
I did:
Edit: Unicolor-Elenore
Adjustment: Color Splash
Back to Edit: Overlay-Smoke-Above
Default-Bubble, brought it down to 30
Border-Paint
If you feeling like playing just come over to
Edit Me Challenge
. You can use any editing program.