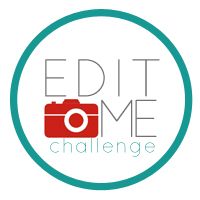 This weeks challenge photo was supplied by Desirae of
Sommerfugldesign.com
Original
My edit
To do my edit:
I went to
Photobucket
and cropped and sharpen the photo.
I wnt on GIMP and added a sun with the supernova filter
Then to
iPiccy
where I played with the curves to make the sky darker. Added more vibrance. A matte look and a grunge look. Then saved.
I keep going back and forth about the grunge look but it kept on grabbing me...so I had to keep it:)
Thanks for looking!