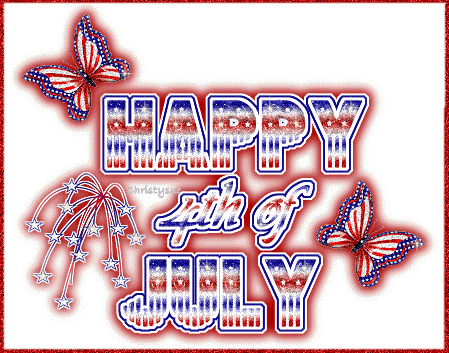 glitter-graphics.com
I hope everyone has a safe and happy Fourth Of July!!
We are going to be chilling at home. Grilling some burgers and watching the neighbors fireworks. Well, we are hoping we can watch. Someone last year complained and they got into trouble. Fireworks are illegal in Michigan, but that never stops people. Our sity says they are cracking down on illegal fireworks. I guess we will see.

It is also that time for Shan's Weekend Wordles! For more Wordles, please check out Shan's
blog
!